This is something I have been thinking about making for 3 years and have been working on for the last 1 1/2 years trying to get just right, Life just seems to get in the way of art sometimes. Color matching is just not my thing. I can so it with paint just not with dyes. To solve this problem I am working on metal one but they would be too heavy as earrings.
these are 3 dimensional Tardis earrings made of resin and not too heavy. These were original pieces created by my hubby and machine cut.
Various colors. My hubby mixed up the lighter blue and thinks it looks best the other 2 are colors I've mixed. I am leaning towards the darkest. On the middle one you can kind of make out the door handle. When I cast the pieces I add the wire in before I pour. When you look at the top you can see how the wire isn't always staying centered.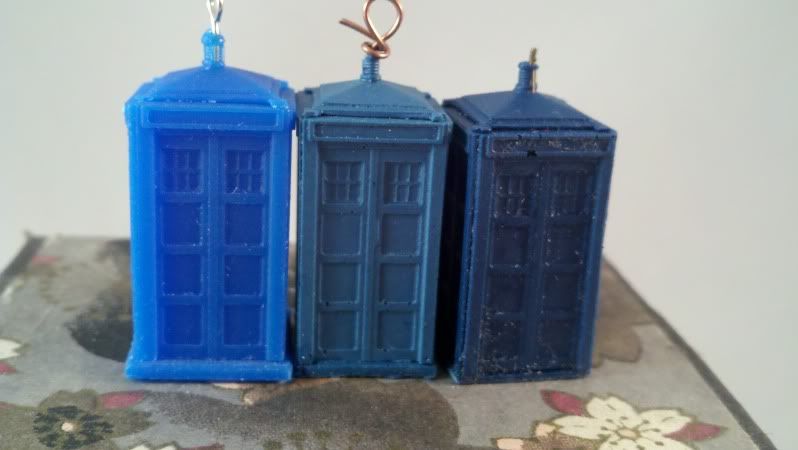 dimensional view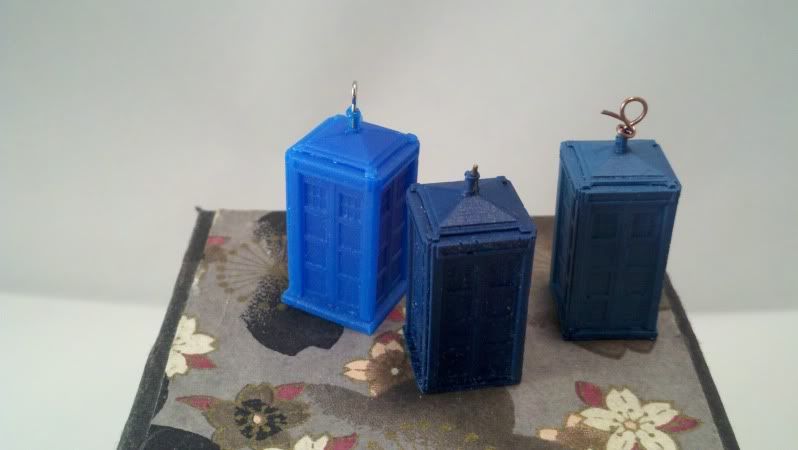 I look a bit gooberish in this one but you can get an idea of the size and how it looks painted. Plus the fact that Russell Tovey is in it, well that's just me bragging ;)
If I remember correctly this pair is the darkest of the 3 with painted windows. My youngest son took them and hid them from me. he ran with them yelling "My Tardis, My Tardis" I am hopping to find them soon :)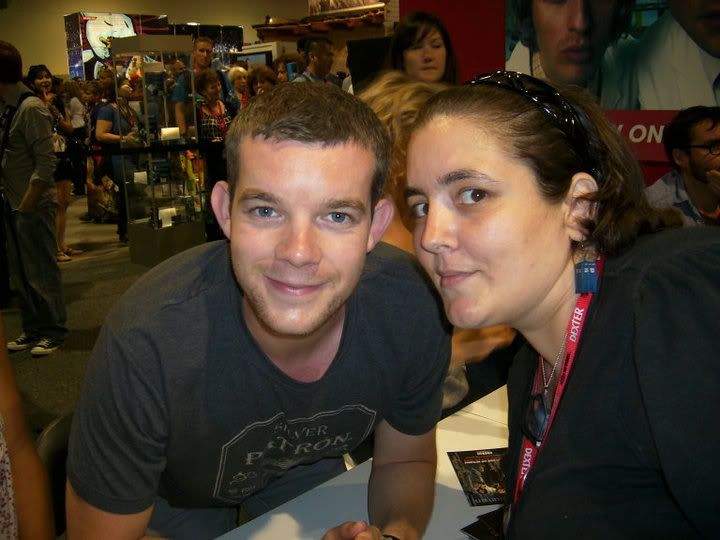 So now I ask for some input what color do you like of the 3 best or something a little different of the 3? and what do you think of a metal one?
Current Mood:

anxious